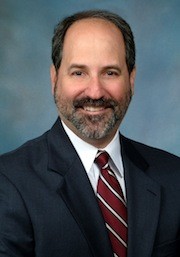 Bill Gulas brings a unique perspective as owner and operator of IRA Innovations, LLC. Based in Birmingham, AL; Bill at one time found himself in the same shoes as his clients. Previously in the telecommunications field, Bill left his company and wanted to roll his 401 (k) into an IRA to invest in real estate. He contacted a local CPA who knew of no administrator or custodian to assist him with this type of transaction. Not only did the CPA not know of anyone locally, he knew of no one in the state of Alabama who can help his client invest his IRA.
Bill contacted nationally known custodians and administrators, finally finding a company he felt comfortable with that would allow him to invest his IRA. Bill opened an account, did his investment and decided that if he could do this process repetitively perhaps he maybe able to help others who want to invest their retirement dollars in non-traditional investments.
Now in his 10th year as an IRA administrator, Bill is passionate about assisting clients who desire to accumulate wealth with their retirement dollars, investing in what they know and understand, and accumulate that wealth tax deferred or in the case of a ROTH IRA, tax-free.
A graduate of the University of Alabama with a masters degree in Marketing Research and a Bachelor's in accounting, Bill took the opportunity to learn every facet of the how to do the record keeping and administration on behalf of those who desire to accelerate their retirement portfolio with a self-directed IRA.
A Birmingham native, Bill has two grown children, teaches Sunday school to teens at church, and volunteers at the firehouse shelter for the homeless.