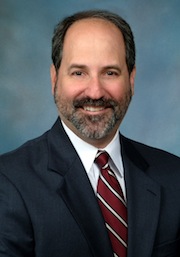 Tribute to Bill Gulas – The Founder of IRA Innovations, LLC
February 25, 1958 – February 3, 2021
---
Bill was a small business success story, starting and growing IRA Innovations for 18 years. Bill was passionate about assisting clients who desired to take control over their retirement dollars.
He was a graduate of the University of Alabama with a master's degree in Marketing Research and a Bachelor's in accounting. Bill was also a lifetime member of Holy Trinity-Holy Cross Greek Orthodox Cathedral, leaving his mark on many in the community as well as multiple ministries. Bill's vision for IRA Innovations, LLC continues today as the new owner shares Bill's passion to continue to grow the company and provide the same excellent customer service.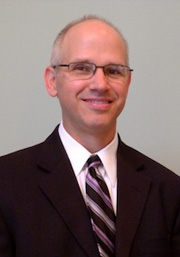 Mike Todd
President
---
Mike Todd has been with IRA Innovations since 2007 buiding relationships and teaching others about the merits of self-direction for their IRA's. Mike recently took ownership of the company in 2021 after the passing of it's original founder, Bill Gulas. Mike graduated from the University of Alabama in Huntsville with a degree in Electrical Engineering. He began his career working as a sales professional for a semi-conductor firm. At the same time, Mike co-founded an investment newsletter with a partner, where his passion for all things financial began to emerge. After receiving his securities license, he stopped short when he discovered the world of self-directing an IRA to acquire alternative investments. Years later, Mike personally invests in mortgages, properties and private businesses with his self-directed IRA. He is passionate about helping his clients and assisting them on their journey to financial freedom. Mike also is an enthusiastic speaker and loves presenting to groups in our community about how to use your self-directed IRA.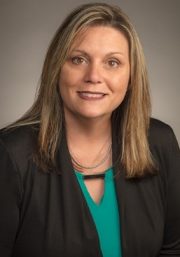 Christina Babineaux
Vice President
---
Christina joined the IRA Innovations team in 2022 and brings extensive knowledge of business development and IRA's. A graduate of Huntingdon College, she holds a degree in Business Management. Christina started her career as a young entrepreneur, co-owning a local bakery for a time until finding her passion in banking. Christina began her banking career as a teller for a local bank. She moved steadily up the corporate ladder and was promoted to Vice President of Private Banking as well as the Cash Management Liaison. Over her 18 years in the banking industry, she not only provided excellent customer service to her clients; she also made sure to give back to her community. Christina currently serves on the Boards of Directors for both the Vestavia Chamber of Commerce and The Laura Crandall Brown Foundation, serving as the Chair of Development for the latter. She is passionate about her work, her clients and the community she serves.