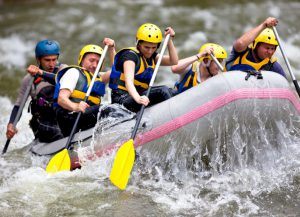 LOOKING TO FUND A NEW BUSINESS OR BUY A FRANCHISE BUT LACK FINANCING? WITH THE IRA INNOVATIONS RAFT PROGRAM, YOUR RETIREMENT PLAN COMES TO THE RESCUE!
IRA Innovations is proud to help our clients fund their new businesses by utilizing retirement funds without having to take a taxable distribution or get a loan. The IRS has issued guidelines allowing Rollovers as Business Start-ups. Therefore, individuals can use an IRA or 401 (k) as the source of financing for their small businesses.
Many entrepreneurs cannot obtain the financing needed to start up their new venture. With the RAFT Program the new business owner can:
Start a business with no debt.
Avoid interest costs, points and fees associated with getting a loan
Create operating capital so the business can go without worries.
Continue to grow savings on a tax-deferred basis in an IRA or 401 (k)
Utilize the retirement plan to satisfy a down payment for an SBA loan.
Our new program allows you, the new business owner, the ability to focus on developing and growing your business. You can be profitable faster without a loan and be in control by investing in what you know best …YOU.
Less debt. Real Growth. Your Retirement Plan to the Rescue!
For more information on our RAFT (Retirement Account Funds Transfer) program or to get started email Info@IraInnovations.com or call 205-985-0860.