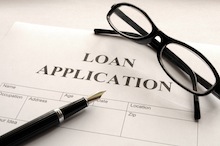 Has any individual or company ever approached you about lending them money?
Did you know that you can use your self-directed IRA to make a loan to an individual or business?
Many of our clients have used their self-directed IRAs to lend money to others. These loans are secured by real estate, businesses or other collateral. It is a great option for those who wish to invest in alternative assets with their self-directed IRAs, but not directly own the real estate, business, car, or whatever else the collateral may be.
Perform Due Diligence With Self-Directed IRA Lending
As with any other investment, whether in your IRA or personally, due diligence needs to be done on your part. I have identified some key questions to ask before moving forward in the lending process:
Who is the person, people or company looking for a loan?
What is the security? In the case of a business, is there a proven track record?
Are there any financials that can be reviewed prior to making a loan?
What are the terms? How much money is needed, for what time period, and when can the IRA expect to be repaid?
What happens in the event of a default? If the loan is secured by real estate, the promissory note and mortgage that secures the loan. In the event of a default, you would have the ability to foreclose and take the property back, which can be done in an IRA.
Making loans, especially in an IRA, can prove to be very profitable and a good way to diversify one's portfolio. There are many creditworthy people who are not bank financeable. An example of this would be a self-employed person or a professional who earns his money on commissions. Since banks have tightened up guidelines, private lending has grown in popularity.
I continue to write these informative articles with the disclaimer that IRA Innovations does not give investment advice. This article, like our others, is for educational purposes only. It is up to you to invest in what you know best, feel most comfortable with and matches your financial needs.
For more information please feel free to visit www.irainnovations.com and contact us. We welcome the opportunity!