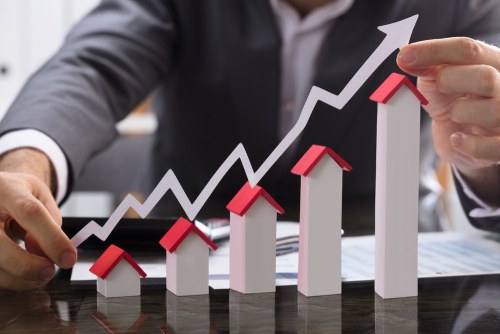 In this post, we are delving back into the world of real estate investment with your self-directed IRA. We have talked about the many ways you can do this. But in this post, we will focus on how to take your real estate profits and really maximize them.
Maximizing real estate profits with your self-directed IRA
With real estate investments, you can bring diversity and balance to your portfolio and eventually, to your retirement plan. As we've mentioned in previous posts, real estate and related investments are some of the most common assets and great options for many investors. If you are using your self-directed IRA to invest in real estate, it may be possible to really maximize your profits. 
Here a few self-directed IRA tips to help you make the most of your investments: 
Consider which type of self-directed IRA is best for YOU. There is no one size fits all answer here, so take some time to really think about where you are in your journey towards retirement and what your investment horizon looks like when picking the type of IRA for you. This could make a big difference in the type of profits you see and how quickly.
Follow the rules. Self-directed IRAs allow for a level of freedom you might not find with more traditional IRAs involving brokers. But remember that there are rules in place around self-directed IRAs that you must follow as an investor. There are some disallowed transactions that can disqualify the IRA and result in penalties and fines. There are also rules regarding disqualified persons that cannot interact directly with your assets or transactions. Make sure you know these rules and follow them.
Consider rental properties. Rental properties can provide a steady source of income to your IRA. Seasoned investors that know a property can generate 8% to 10% in income per year can cover maintenance expenses from their IRA and still make gains on their investment.
Think beyond physical real estate. More seasoned and experienced investors have realized that real estate investments don't have to be limited to physical assets. These related investments can take many forms, such as fishing and mineral rights to tax and municipal liens. When you get a little more creative with how you approach your real estate investment, the returns could be more profitable. 
Take more risks if you are comfortable. It's true that taking more risks can potentially bring in more rewards, but you have to be comfortable with the level of risk. Those who are comfortable with it may want to consider real estate investments that allow for slightly more liquidity. This might involve flipping a property to quickly create a return or financing other real estate investors.
As you see in many cases, the extent to which you can maximize profits is a very individualized situation, depending on your experience level and your comfort with taking more risks or creative approaches. But whether real estate is a field in which you're a veteran or a novice, using a self-directed IRA to invest for your retirement is an option to consider. 
Learn more about the basics of self-directed IRAs from
IRA Innovations
in Birmingham, AL.
IRA Innovations provides self-directed retirement account administration and education in Birmingham, AL, Tuscaloosa, AL, and Nashville, TN. As the experts when it comes to "alternative" investments including private equities, they can provide the necessary tools and information to get started with a real estate IRA.