I recently read an interesting article in The Tampa Bay Times.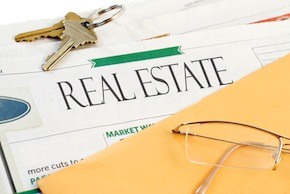 Currently, there are approximately 7 to 9 billion dollars of distressed single-family homes that have been converted to rental/investment property by institutional hedge funds, private partnerships of high income/high net worth individuals and even pools of capital raised among investors in foreign countries.
Acquiring real estate in an IRA has been a very popular strategy. Many of our clients have acquired real estate related products using a self-directed IRA that we at IRA Innovations administer.
Does the fact that Wall Street is now aggressively pursuing main street America and specifically the single-family market put Real Estate out of the realm of the IRA Investor? No. In my opinion…
Now is a great time to acquire real estate in your IRA.
There are many reports and articles published that show the old American Dream of owning your own home is gone, and that the rental market is stronger than ever. In many markets around the country, prices still remain low enough that one could get a positive return on their investment and actually produce some income into the IRA. Income and profits coming into your self-directed IRA account are tax-deferred or tax-free in the case of a ROTH IRA making this a viable investment.
The question becomes how do investors compete against Wall Street? They don't. The IRA investor is still the same. How they found property in the past may not necessarily be the same strategy today, but we have found that our clients are still very active in the market, do their own investigation into acquiring what they feel is good for their portfolio, complete the due diligence necessary to make them feel comfortable with their investment, then instruct us to pull the trigger.
Hedge funds and others have specific guidelines for what they will buy that does not encompass the entire real estate arena. There are still plenty of opportunities for the small investor to achieve financial success using real estate. Of course, many investors have used their self-directed IRA to align themselves with companies who provide product in markets, many times out of state that achieve a return the IRA investor feels comfortable with. Or an IRA investor can invest in a Private REIT or pool, where funds are accumulated and the fund competes for the properties generally in bulk giving the IRA Investor a return on their investment but not an ownership to the property itself.
The point here is there are still many opportunities for real estate in an IRA. The choice of what that real estate investment type and structure is up to you. We do not give investment advice, we follow your instruction.
Don't be put off by what your read. Follow your own compass and take financial control. After all, if your philosophy is a self-directed IRA, you know it's your retirement dollars working for you, and its up to you to make them grow!