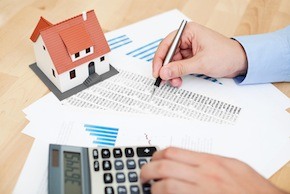 Many real estate investors use their IRAs as a vehicle to acquire investment property, do private lending, offer lease options and delve into other facets of real estate ownership. They consider their self-directed retirement plans to be a part of their investment strategy and utilize them for continued growth and safety. They know their market and their exit strategy. They are directly involved in the due diligence selection as well as the process of acquisition on behalf of their own accounts.
Most real estate investors acquire property for the following reasons:
Income
Cash Flow
Potential Appreciation
Tax Benefits
This is where the self-directed IRA comes in. Since the funds are in a tax-deferred account with a Traditional IRA, or a tax-free account with a ROTH IRA, the investor already recognizes the tax advantage. The other three areas: income, cash flow and potential appreciation are realized on a tax enhanced basis. Therefore, the investor has the opportunity to accumulate wealth within his self-directed IRA by acquiring investment real estate that he selects and controls.
Many of my Tennessee clients invest in Real Estate with their self-directed IRAs. Nashville was just recognized as one of the hot markets for investment in 2013; and Memphis has been growing strong for the last couple of years. There is a growing need for more single family rentals in communities as well as student and retirement housing. This is great news for the serious investor who makes Tennessee their home, as well as for investors who desire a market with a strong appreciation potential.
Our clients utilize the full potential of their existing retirement accounts for alternative investing. Not everyone is the same. Some IRA investors prefer to buy seller financed notes or do private lending, in which the IRA is the bank for another investor or homeowner. Others prefer to be directly involved in the actual ownership of Real Estate. It is the client's choice. He needs to be well informed and make the right investment decisions based on his individual needs.
Whether you invest directly in a property, or own the paper that is secured by an investment property, you are choosing what investment vehicle works best for you.
Since I have personally used my IRA to invest in both paper and property, I am very well versed on the process and am here to educate you about why this is a great strategy for an IRA. I am also here to help you through the process of buying real estate in your self-directed IRA. I firmly believe that an IRA owner never allows others to vote on his money. IRA Innovations, as a third party administrator, assists in the facilitation of the transaction. We do not give investment advice but rather follow your direction so that you can acquire the asset of your choice. Allow me to share strategies and help you grow your wealth on a tax-deferred or tax-free basis. I am here to help you. Feel free to email me directly at [email protected] or call us at 615-794-8961 to set up an appointment to discuss self-directed IRA investing in detail.
Take advantage of one of the last tax enhancements we have. Call or email today and get started on your road to financial freedom.