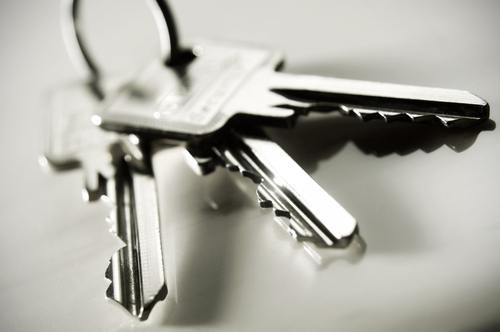 When you use your self-directed IRA to invest in real estate, many times that means you own something tangible, such as a condo, apartment building, rooms in a hotel development, single family homes, or even land or lots. With all of these things, there is some level of maintenance and upkeep required. 
In many of these cases, you may also have renters — short-term or long-term — that need to be managed. One way to do this is to partner with a property management company.
Why your IRA assets need a property manager
There are many scenarios in which a property manager might be useful, including the simple fact that you don't have time to do it yourself. In other instances, your self-directed IRA may own property that is quite a distance away from where you live, maybe even in another state. It would be very difficult for you to do all the necessary tasks involved with property management in such a situation.
Here are a few other reasons why a property manager can be beneficial:
Marketing

— To fully market a property, you need to utilize multiple mediums. You can't just hang up one flyer or post to one website anymore. You have to use various websites and advertising methods to get the best exposure. This can be very time consuming, but property managers are experienced with this.  

Tenant underwriting

— Finding the right tenant is vital, and it can make or break your investment. You need to find someone who will pay their rent regularly and on time each month. You want someone who will treat your home like their own home. To find the right person, it's best to do background checks, contact previous landlords, and more. Again, this is time consuming, but it pays dividends in the long run.

Rent collection

— This can be difficult for an individual, because you need someone who will be  proactive, fair, but firm. You can't let clients fall behind on paying their rent. 

Evictions

— No one enjoys handling evictions, including property managers. But property managers have done it many times. It's actually a lengthy process that can be expensive, especially if you get tied up in court. A good property manager can be beneficial in going through this process.

Maintenance

— This is just part of home ownership. There will always be issues, and how you handle them is important. Rather than you being up all night, a property manager can field phone calls at all hours, schedule repairs, determine who is responsible for repairs, suggest solutions, and more.
There are also some important questions you'll want to talk to your potential property manager about, such as: What real time reporting will be available? What percentage of tenants resign their lease? How are large maintenance requests handled? What fees are associated with managing my property? What are historical maintenance and vacancy expenses to your owners?
In certain situations, the right time to hire a property manager is before your self-directed IRA purchases a property. You need someone lined up and ready to go. You also want to confirm what the rental amount will be before buying, so talking with the possible property manager about this is important as well to make sure you align your goals. 
If you are taking a next step with your self-directed IRA into the world of real estate, make sure you have a good property management partner to help you along the way.
Learn more about the basics of self-directed IRAs from
IRA Innovations
in Birmingham, AL.
IRA Innovations provides self-directed retirement account administration and education in Birmingham, AL, Tuscaloosa, AL, and Nashville, TN. As the experts when it comes to "alternative" investments including private equities, they can provide the necessary tools and information to get started with a real estate IRA.